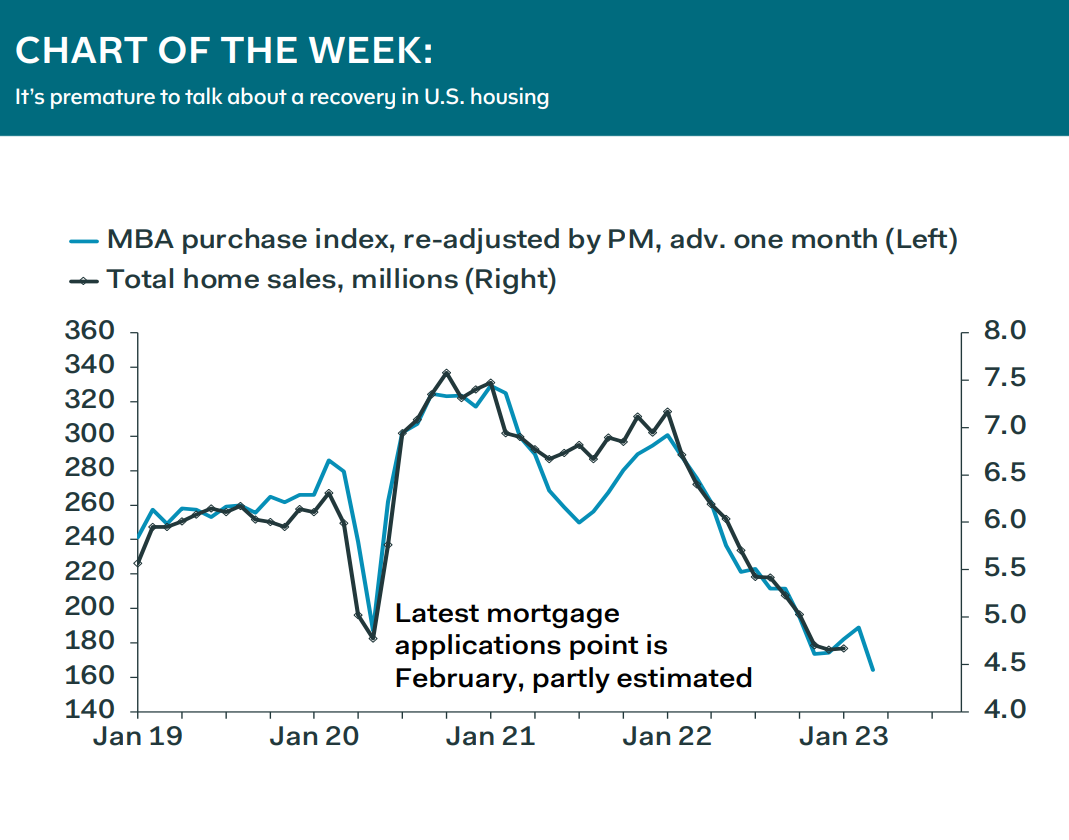 We are puzzled by recent comments by observers of U.S. housing that the market is on
the verge of a recovery. Granted, the 100bp decline in mortage rates from October to 6.2% in
early January has contributed to the stabilisation in new home sales. But mortgage rates have
shot higher again, and likely will soon breach 7%. The storm isn't over yet. The chart of the
week shows that our adjusted MBA purchase index crashed by 13% in February, warning
that new home sales will soon fall to new lows. Looking further ahead, we hope that the reversal of strong economic data for January, mainly due to mild weather, will push rates back down. This, in turn, should allow for a bottom in housing activity in the second quarter. This assumes that last year's significant slide in activity has fully discounted the initial leap in interest rates as the Fed ramped up its battle with inflation. We doubt, however, that home sales will make anything near a full recovery this year. The same goes for prices. A lack of supply has driven a wedge between the collapse in activity and fall in prices, but significant further downside for prices remain, looking at price-to-income ratios.
Ian Shepherdson, Chief Economist