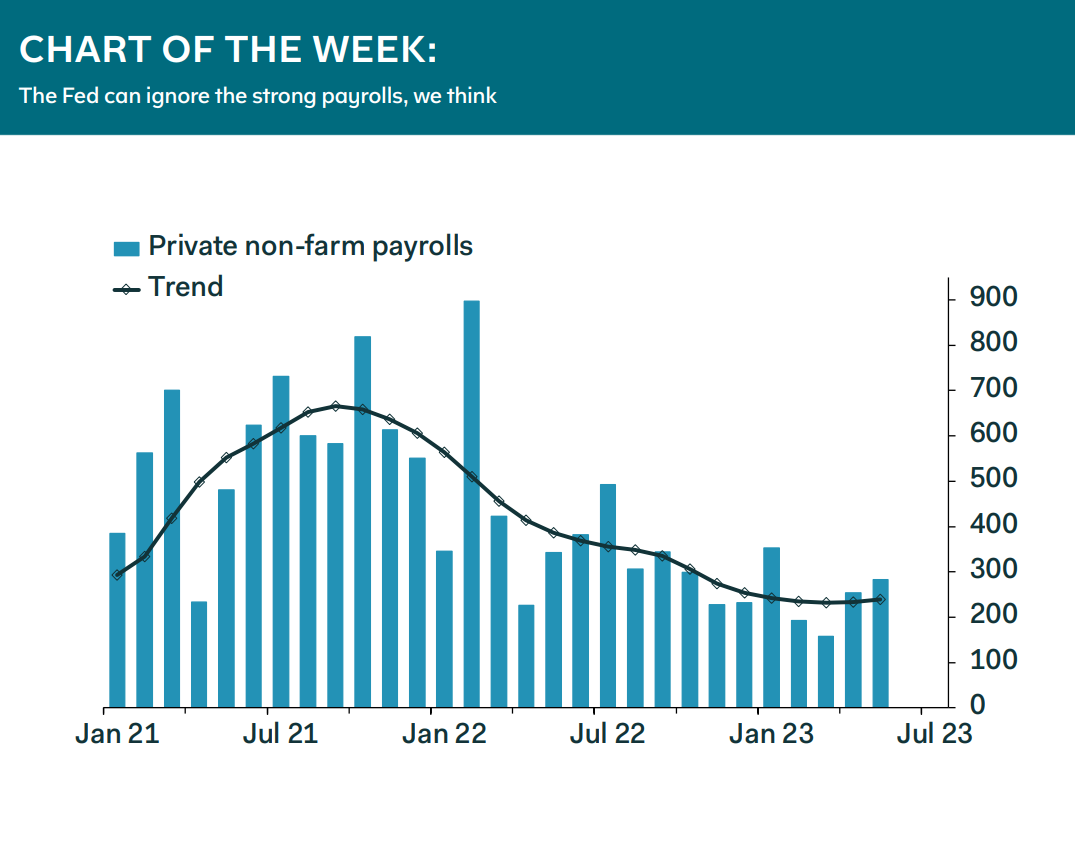 The strength of the May employment report, coupled with the upward revisions to March and April, suggests that the downward trend in U.S. job gains since the summer of 2021 has flattened, at about 250K. That's much faster than anyone's idea of the sustainable rate of growth of the labor force; payroll increases at this pace would push the unemployment rate down indefinitely.
The Fed now faces a choice: Is it confident that the lagged effect of the 500bp in tightening over the past 15 months will in due course bear down on payroll growth to the point where unemployment either rises or, at the very least, stabilises? Or does it need to tighten further? The tightening since March last year is the fastest since the Volcker Fed in 1980-to-81, and ought to be more than sufficient to drive up the jobless rate. As a rule of thumb, rate increases totalling more than about 300bp across a year usually are enough to kill economic growth. On this reading, the Fed should not hike again, and should just wait for the impact of its prior actions to work through. The problem with this argument is the nagging fear that
history does not always repeat. This already has skewed policymakers' thinking; previous FOMCs would have started easing by now, after more than a year of falling core inflation. That clearly isn't going to happen anytime soon, and we have pushed back our first plausible easing date to November. But before the release of the jobs numbers it seemed clear that the committee was beginning to split into two camps, one in favor of continuing to hike until clear evidence of a softening labor market emerges, and the other wanting to pause, even if only for one meeting, to wait for more data. Our base case is that the pause is the most likely outcome for the June 14 decision.
Ian Shepherdson, Chief Economist