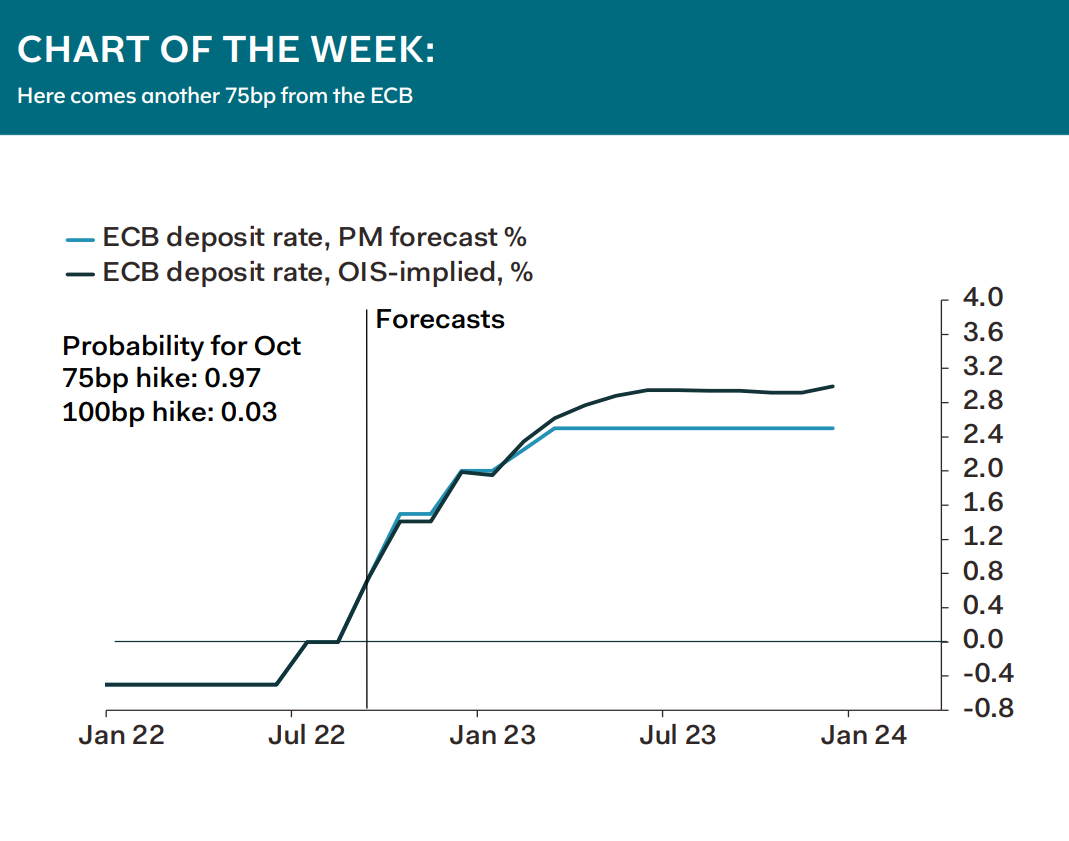 The ECB will continue to tighten the monetary screws this week. We think the central bank will increase its deposit and refinancing rates
by 75bp, to 1.50% and 2.00%, respectively, a move widely expected by forecasters. A 75bp hike is in line with the median prediction of 43 economists surveyed by Bloomberg, and 87% of economists polled by Refinitiv; we are part of both samples. OIS markets also predict a 75bp hike, with a 93% probability, with a 7% risk of a 100bp hike.
Our forecasts, and the consensus, imply that this will be the last 75bp rate hike this cycle, followed by a 50bp hike in December, and two
25bp hikes in Q1. We then see a pause. We doubt, however, that the ECB will use this week's meeting to signal a slower pace of tightening going forward. After all, the governing council's expectation that it will continue to raise rates "over the next several meetings" is accompanied by a commitment to be data-dependent and to make decisions on a "meeting-by-meeting" basis. This means that the
ECB won't decide on the size of the December hike until it sees the Q4 staff projections, available at that same meeting.
Claus Vistesen, Chief Eurozone Economist