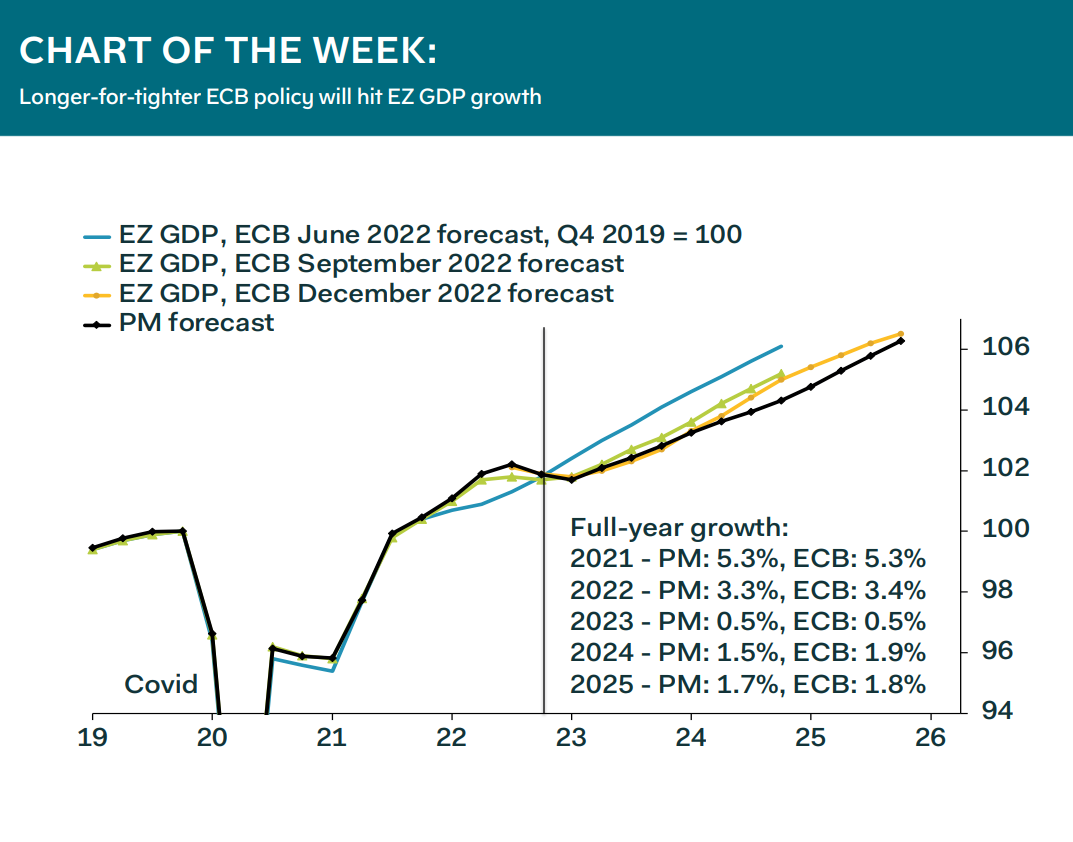 The ECB struck a hawkish tone last week, despite raising rates by less than in September and October. The Bank expects to increase rates
"significantly" further, and at "a steady pace". As a result, we have raised our forecast for ECB policy tightening next year, by 75bp, putting the deposit rate at 3.5% at year-end. We now expect
the Bank to hike past most estimates of its terminal rate, 2.25%-to-2.5%, taking monetary policy into restrictive space, and leaving it there until at least early 2024.
This more aggressive rate forecast means that we have brought down our outlook for core inflation and GDP growth for the next two years. We now look for GDP growth of just 0.5% in 2023 and 1.5% in 2024; both forecasts are 0.3pp lower than previously.
We still think that GDP growth will pick up a bit in 2025, given that we now expect the ECB to cut rates more aggressively in 2024 than we initially anticipated; we look for 100bp easing in the first half of the year. But our forecast for 1.7% GDP growth in 2025 would have been higher in the absence of the extra rate hikes in our profile next
year, at around 2%.
Claus Vistesen, Chief Eurozone Economist