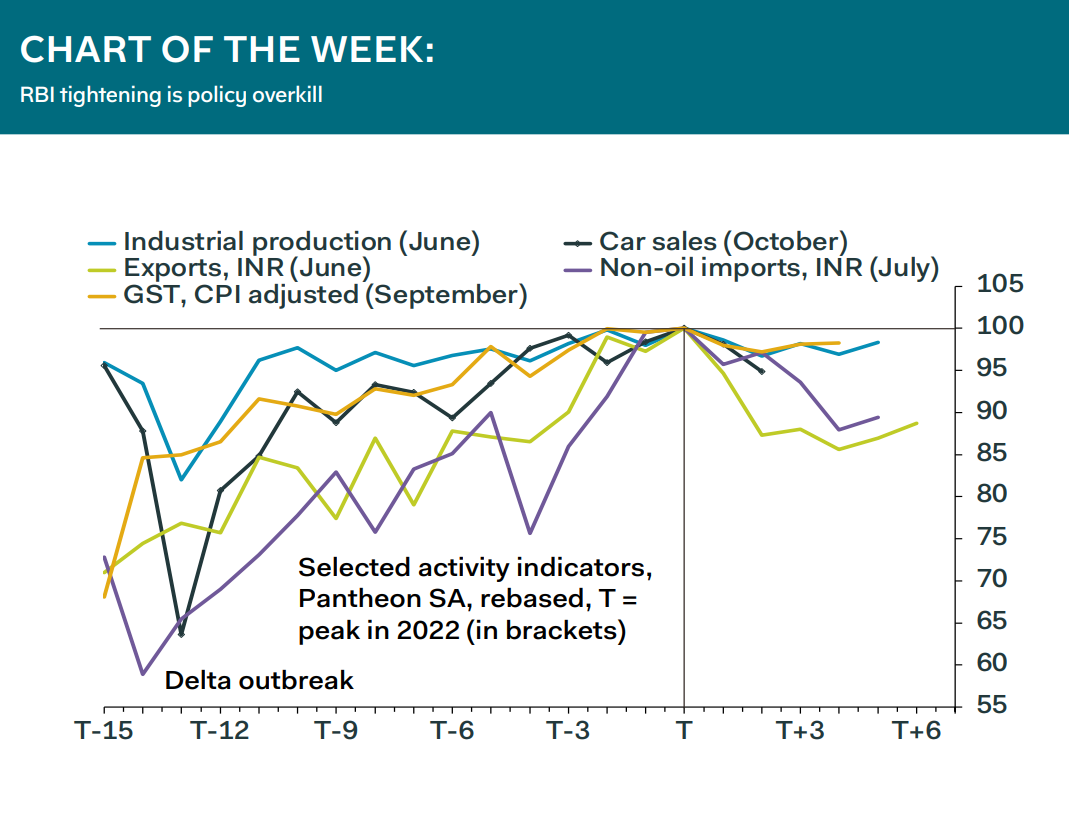 The Reserve Bank of India raised the repo rate by a further 25bp to 6.50% last week, even though inflation is back within target. The latest hike is evidence that hawkish members have shifted the goalposts and are now doubling-down on a position that can be summarised as core inflation remains uncomfortably high, and the economy can stomach more tightening.
But this viewpoint, alongside the apparently urgent need to "keep inflation expectations anchored", has a lot of holes.
The momentum in core inflation is slowing, and economic activity peaked mid way through last year, as shown in our chart of the week. Finally, the battle against inflation expectations was won before it began, with the year-ahead gauge barely moving in response to last year's twin shocks, namely, the oil price spike caused by the invasion and the sell-off in the rupee.
Expectations primarily ebb and flow with the swings in food inflation, which has fallen substantially.
The extent of the RBI's tightening amounts to policy overkill, and an imminent pause should be the next course of action. Whether enough members will see it this way when they meet next is hard to say at this stage. But, for now, we have added an additional rate cut in our base case from Q4, implying end-2023 and end-2024 rates of 6.25% and 6.00%, respectively.
Miguel Chanco, Chief LatAm Economist