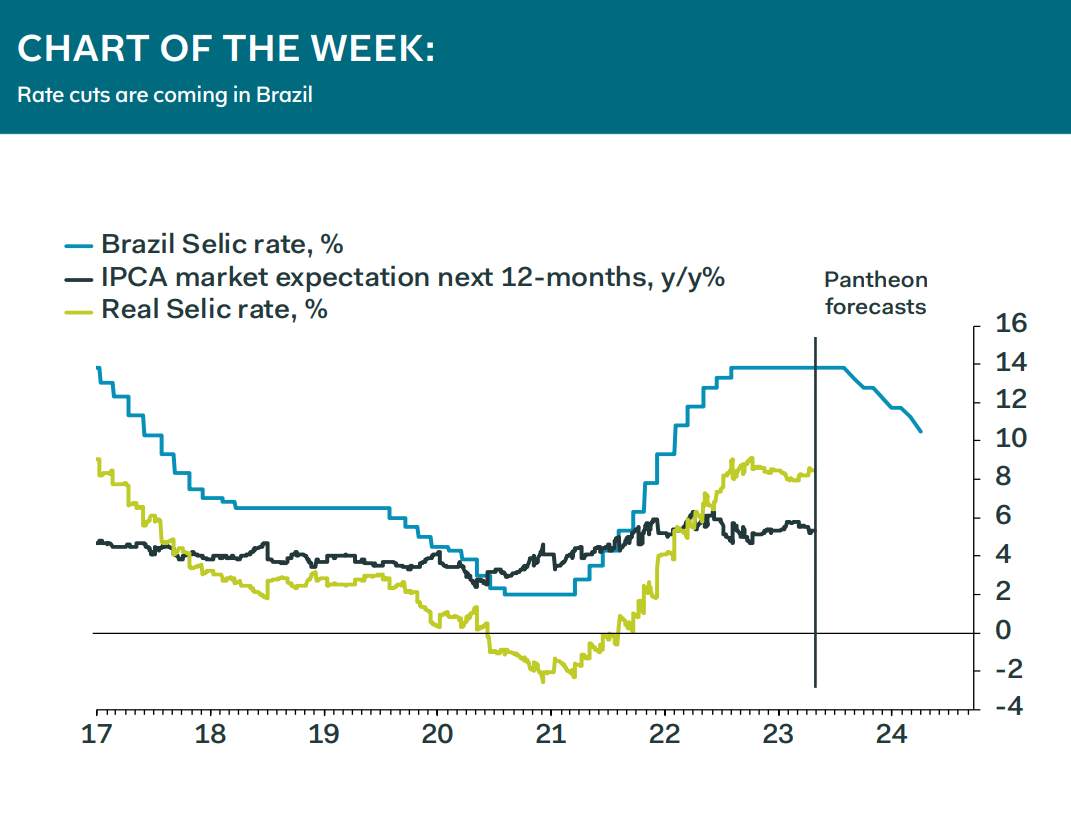 Brazilian policymakers last Wednesday left their benchmark interest rate at 13.75% for a sixth straight meeting, as widely expected. But the Board's statement started to set the foundations for rate cuts over the second half of the year. The COPOM signalled that further rate hikes are no longer its base case, and implicitly said that it will consider easing if the fiscal picture continues to improve.
The statement broadly maintained the Bank's relatively cautious approach, saying that the current conditions demand "patience and serenity", but it included further dovish gestures. The COPOM softened its language, saying that "although a less likely scenario [our emphasis], it will not hesitate to resume the tightening cycle if the disinflationary process does not proceed as expected". In addition, the committee presented projections with constant interest rates showing inflation at 2.9% at the end of 2024, slightly below the target, and down from 3.0% in the previous statement.
We see these tweaks as an early indication that interest rates will start to fall at some point in Q3, and we expect the Board to signal action in its next quarterly inflation report, slated for June 29. If we are right, Brazil's central bank will start cutting interest rates in August.
Andres Abadia, Chief LatAm Economist